Take a quick journey through over 50 years of our proud family company.
Ross Maclean begins with a vision
The Index Group was built from the ground up by Ross Maclean who began with nothing more than a vision supported by his determination back in 1966.
Aged 42, Ross founded Water & Industrial Engineering doing commercial water treatment and filtration.
Ross's commitment to excellence and entrepreneurism saw the business flourish and quickly expand into new markets.
By the late 1960's, Index Industrial Brokers, a machinery brokerage business was added to WIE. Soon after, Index Slipway & Engineering, a small shipbuilding operation (barges and tugs) was also formed. Some industrial property investment and development also began in the early 1970's.
These businesses owned by Ross formed 'The Index Group' which has now grown to be a high ranking member of the coveted Q400 – the top 400 privately owned businesses in Queensland.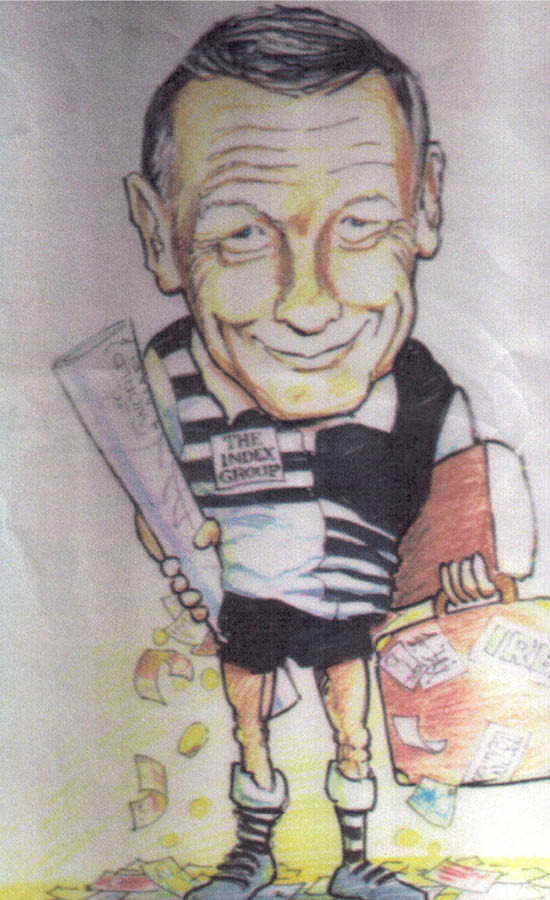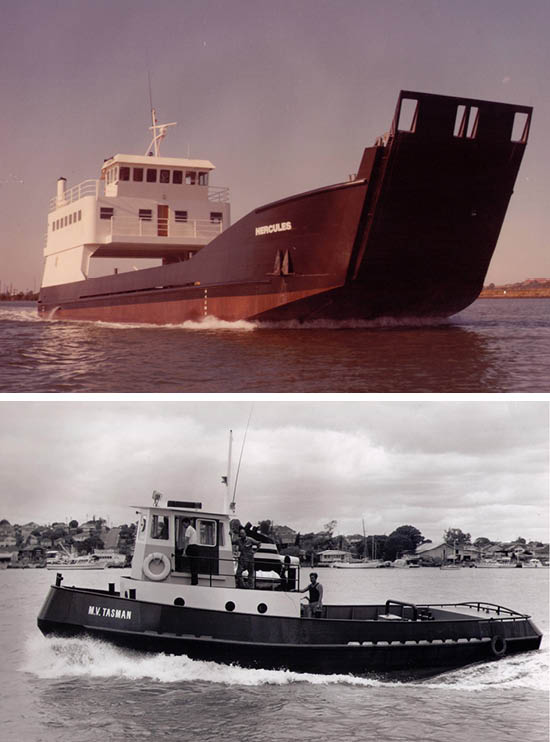 Examples of Index Slipway & Engineering barge and tug
The ship building activity evolved from the used machinery sales business with the first barge being built around 1968 for use in Papua New Guinea. Ross had no previous experience in this area when he commenced ship building.
Over the next 30 years many barges and tugs for use in and around the Brisbane River and many overseas locations were built at the Index Slipway & Engineering slipway on Doboy Creek in Hemmant.
Today, well known locally operating boats include the Stradbroke car ferry and the Kingfisher Bay barge going to Fraser Island.
In 1974 Jeff Maclean started a part time pool supplies business (Jaymac Pool Supplies). He also worked part time for the Index Group until 1977 where he learned from his father's business skills.
Jeff saw an opportunity with Jaymac and introduced Kreepy Krauly Pool Cleaners to Queensland pool owners from 1977, creating great success and rapid expansion for the business. After several relocations through expansion Jaymac eventually moved to newly purchased and renovated premises at 17 Birubi Street Coorparoo in the early 1980's and soon after relocated next door at 19 Birubi Street (pictured), where it operated for a further 10 years.
Over 20 years, the Jaymac business sold and serviced 50,000+ Kreepy Krauly's. This was done through both wholesale and direct sales with a team of 20 and a solid statewide distribution network of pool shops and builders. The Kreepy Krauly business initially had to be innovative in creating an automatic pool cleaner market as this market did not previously exist. (virtually no one had an automatic pool cleaner at that time).
Direct sales methods were initially required to create demand that would eventually also be taken up by the pool industry. A lot of work was done in supporting the pool industry and overseas incentive conferences with hundreds of attendees were a big part of this. Locations in the 1980's and 1990's included, Micronesia, Vanuatu, Bali, Philippines, Las Vegas and Thailand.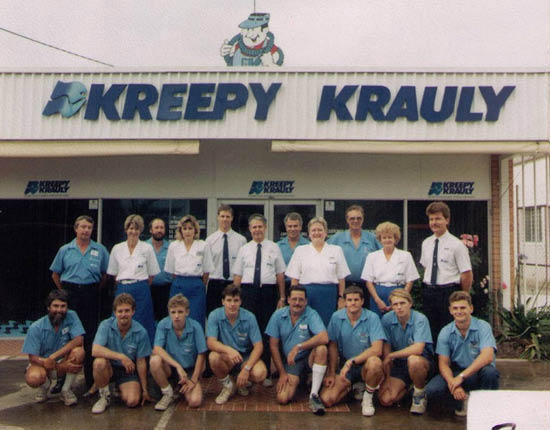 Jaymax/Kreepy Krauly Team in the mid 1980's at Cooraparoo.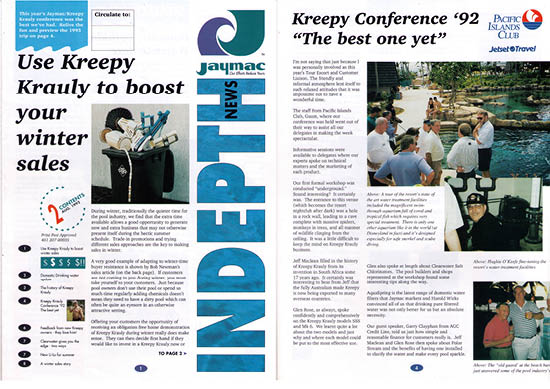 Jaymax: InDepth trade Newsletter.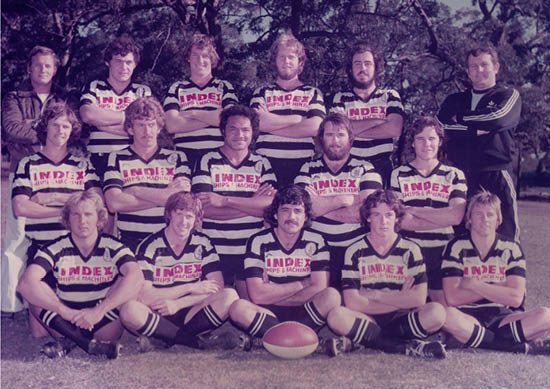 South's A Grade in 1976 (Jeff middle row, left hand side).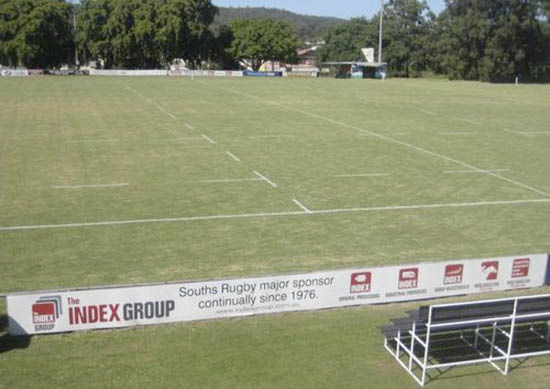 South's Rugby Club – Yeronga Park, Brisbane
A record breaking period of sponsorship begins
Index was also the first company to provide jersey sponsorship to an A grade rugby club in Australia in 1976 and has continuously been the major sponsor of South's Rugby Club in Brisbane, now known as 'The Index Magpies' since that time.
Today, The Index Goup still sponsors South's Rugby Club at Yeronga Park, Brisbane.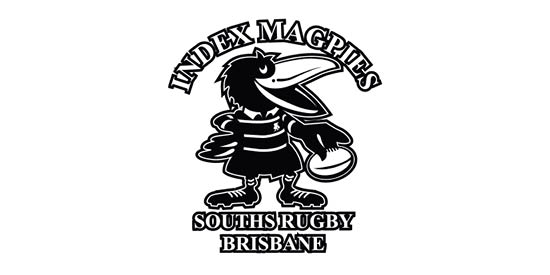 Industrial property construction
In 1989/90 while running the Kreepy Krauly business, Jeff, in partnership with Ross, developed his first industrial property (a 3,000m2 tilt slab warehouse) at Rocklea next to the Archerfield airport. This property was owned up until 2010 when it was sold to further invest into another industrial property project.
So began the accumulation and management of industrial properties.
Artist impression of final product before construction commenced.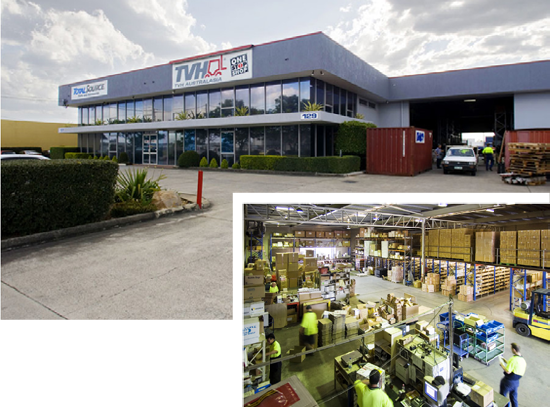 After construction the property was owned for 20 years by Index.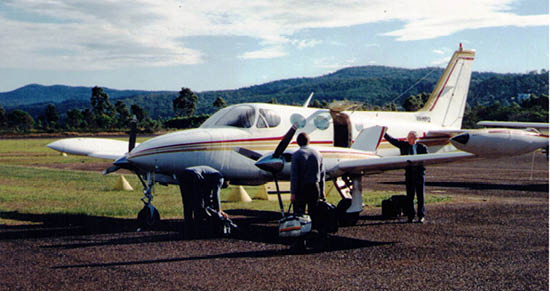 Index's Cessna C340 at Archerfield airport.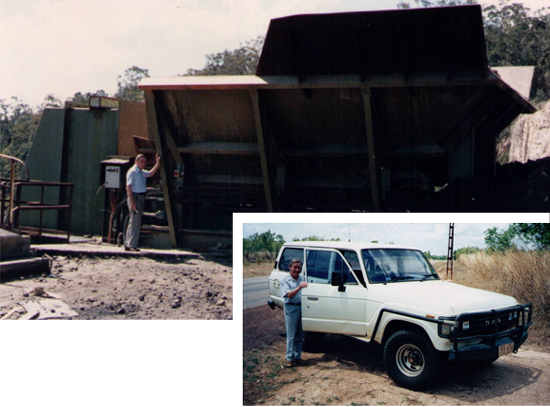 Ross on site inspecting machinery.
The used machinery business brought with it many opportunities for Index including the purchase of a manufacturing and used machinery business and property in Auckland in 1989 and the assets of a silica sand processing plant in Tasmania in 1991.
Index also operated their own twin engine pressurized Cessna for a number of years allowing Ross and later Jeff to travel widely, mainly in relation to used equipment purchases, often installed in remote locations throughout Australia. For example, Ross bought the complete Narbalek uranium mine processing plant in NT in the early 1990's for dismantling, relocation to storage and resale as individual components over the ensuring the years.
The Q400 is an annual list produced of Queensland's top 400 privately owned businesses. The Index Group appeared on the list every year since it commenced in 1992 until the list ceased in 2011. During those years Index was also successful in being awarded 'Exporter of The Year' and 'Rising Star' awards.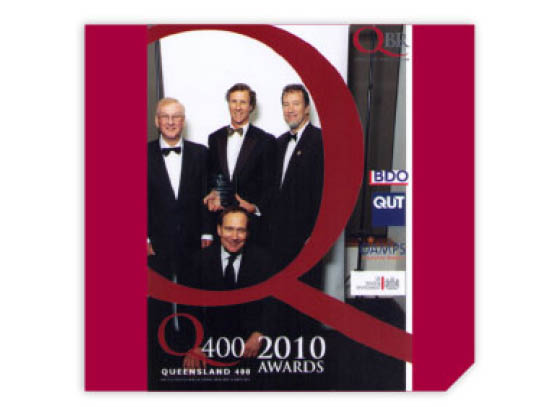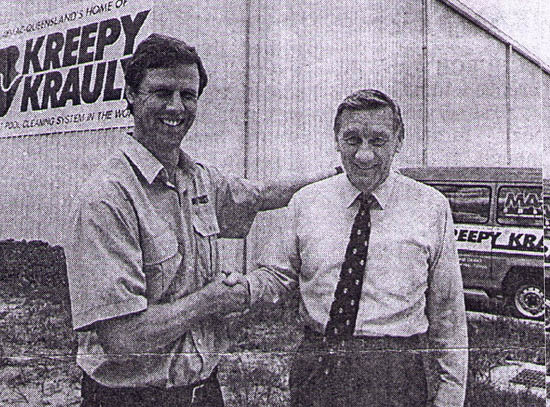 Ross and Jeff together in a Courier Mail article about their relocation to common premises.
Kreepy Krauly & Index Join Forces
Around 1995 the Kreepy Krauly and Index Group businesses relocated to operate out of common premises at Carole Park in Brisbane so Jeff could assist in the Index business while still managing his Kreepy Krauly business on a day to day basis.
Jeff Focuses on The Index Group
In 1998 the mature Kreepy Krauly business was sold to allow Jeff to concentrate on working in Index.
At that time, Index was involved in commercial pool filtration, water treatment, buying and selling of used mining and quarrying equipment, manufacture of crushing plants and operating a high quality silica sand processing plant in Tasmania for export into the LCD markets in Japan, Korea and the USA.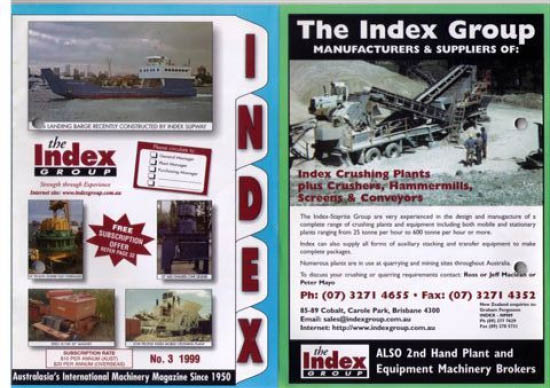 1999 Index magazine showing the most recently constructed Kingfisher Bay barge on the front and a newly constructed crushing plant on the rear cover.
W&IE webpage at the time showing the Polar Bear pool at Seaworld and the main pool at Southbank Parklands – all with W&IE filtration plants.
As a group, Index often supplied a number of different services to the same clients. These included Sea World where virtually all the filtration in the park was supplied to the likes of Dolphin Cove, the Shark Pool and the Polar Bear enclosure. This then lead to work in the nearby Movie World. Through an earlier association at Sea World, Index supplied Keith Williams' Hamilton Island with its water treatment plant, pool filtration for the dolphin pool and the resort pools and barges for the island transport.
Ross developed Motor Neuron Disease
In 2000 Ross' life changed forever when he began to display symptoms of a debilitating disease with no known cure: Motor Neuron Disease. Affecting around 1,500 Australians, at least 1 person in Australia dies of MND every day with a similar number of new cases diagnosed each year. MND involves a deterioration of the nerve cells, or neurones, controlling key muscles including those in the trunk and limbs and those controlling speech, swallowing and breathing, while leaving the brain unaffected.
For The Index Group, this meant Ross inevitably had less involvement in the company as time went on although he kept involved right up to 2005.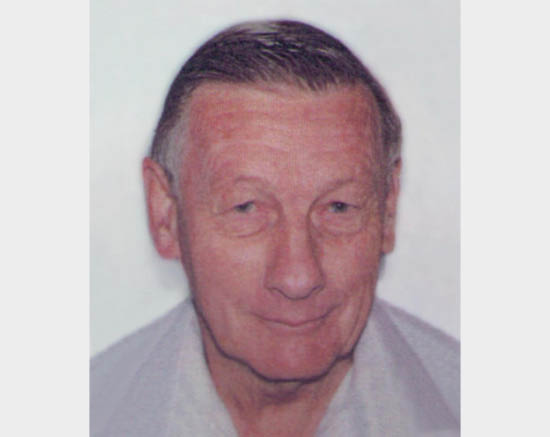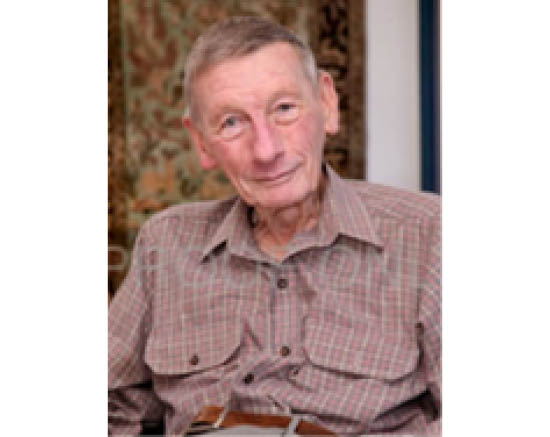 After years of battling the debilitating MND, Ross sadly passed away in early 2005 and The Index Group and The Maclean Family lost an inspirational leader and father.
GFC Forces Closure of Silica Plant
As international economies crashed in 2007-2008, the reality of the Global Financial Crisis meant that many international exports came to a halt. The majority of the silica produced by the Index Group's Tasmanian plant were exported internationally to the USA and Japan. With the slowing down of these economies, and subsequently international orders the decision was made to close the plant in early 2008.
The plant remained on a care and maintenance basis for some time and was involved in some trials for reprocessing a local environmentally unfriendly byproduct coming from the fishing industry in Tasmania but unfortunately it was eventually decided to completely close the operation.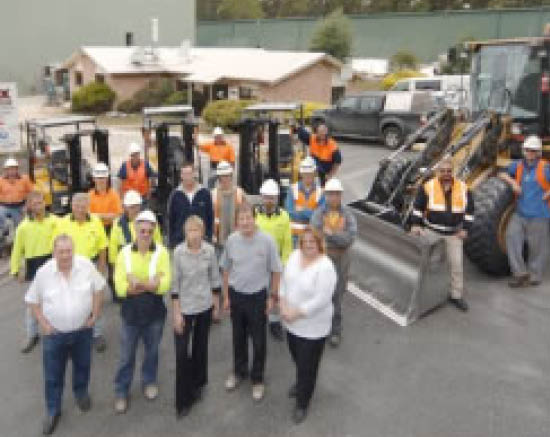 Index Mineral Processors staff outside the IMP Burnie processing plant in Tasmania.
Index Indusrtrial Brokers website listing various equipment categories of equipment for sale
Focus Shifts to Industrial Property Investment
After successful involvement in a number of differing industries, The Index Group decided to solidify its core business and focus on investment in industrial properties, an area which had proven for decades to deliver success. With an existing property portfolio and an eye for buying, developing and managing quality industrial properties, Jeff steered The Index Group in a consistent new direction.
Ross Maclean Fellowship Research
Ross' legacy fights on to help find a cure for those with MND.
Before Ross passed away he and his family joined forces with the Queensland Brain Institute (QBI) led by Professor Perry Bartlett at The University of Queensland to help raise funds for the appointment of a research scientist dedicated to studying MND.
To this day the research continues at the QBI under the banner of the Ross Maclean Fellowship, proudly assisted by The Index Group who are determined to support finding a cure and ease the suffering of those with Motor Neuron Disease.
Jeff currently chairs a small Development Board at the QBI to continue their support.
To support this cause please donate to: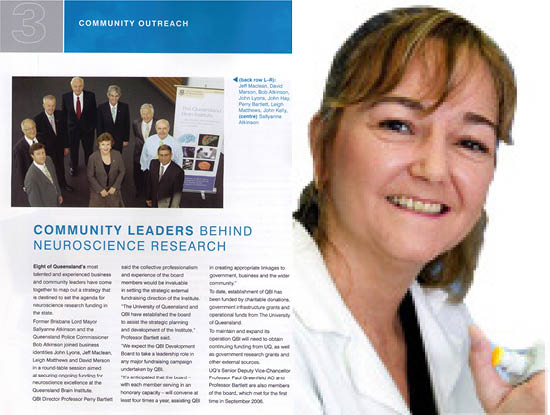 Robyn Wallace the current Ross Maclean Fellow at The Queensland Brain Institute, UQ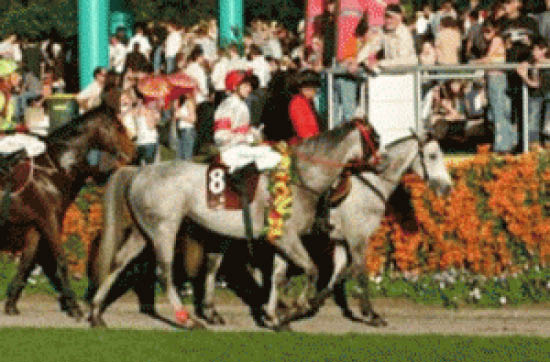 Top Marc after winning the listed Glasshouse Handicap at Caloundra
Ross's love of horse racing has passed through the generations and today Ross Maclean Racing breeds, trains and races a small number of thoroughbred race horses.
Ross Maclean Racing has enjoyed some good success over the years with horses such as Silver Page, Top Marc and Finder Page, plus a new generation of horses including Better Than Ready, Index Page and Barrassie Brother, now managed by Shaun Flanigan and strongly supported by their trainer Kelly Schweida at Eagle Farm in Brisbane.
Today, The Index Group own and operate around 25 quality industrial properties and other investments owned by the Maclean families. The properties offer a range of options from large scale heavy industrial to commercial offices throughout South East Queensland. Renowned for long standing relationships with tenants and agents,
The Index Group tailor packages that suit the tenant and generate success for all involved parties. With a strong base of properties, an eye for good investments, and a reputation for strong, loyal business relationships, the future remains rock solid for The Index Group and those in business with them.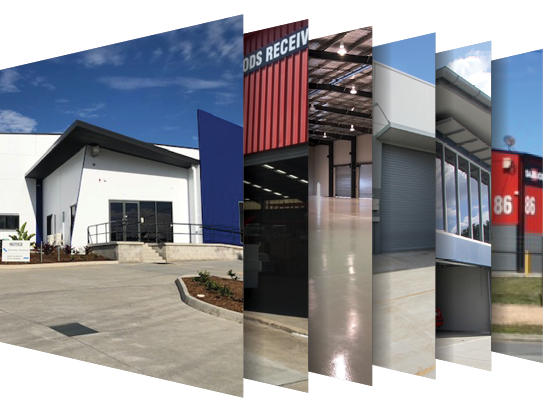 A few of the modern acquired Index properties.
The next chapter: We intend to do many more great things in the future.